We set our standards high.
So should you.
Serving Skagit, Whatcom, Snohomish, King, Island, and San Juan Counties
ABOUT US
If you are looking for a dependable and honest roofing contractor, call Cascade Roofing Company Inc. of Burlington, WA.
We provide commercial and residential roofing service in Skagit County, Whatcom County, Snohomish County, King County, Island County, San Juan County, Bellingham, Burlington, Mt Vernon, Marysville, Everett, Arlington, and Seattle. With more than 30 years of experience, we guarantee quality workmanship at rates that you can afford.
Learn About Cascade Roofing Company Inc.
We are a proud member of The Skagit/Island Counties Builders Association (SICBA). We hold
Lic. # CASCARCO51MO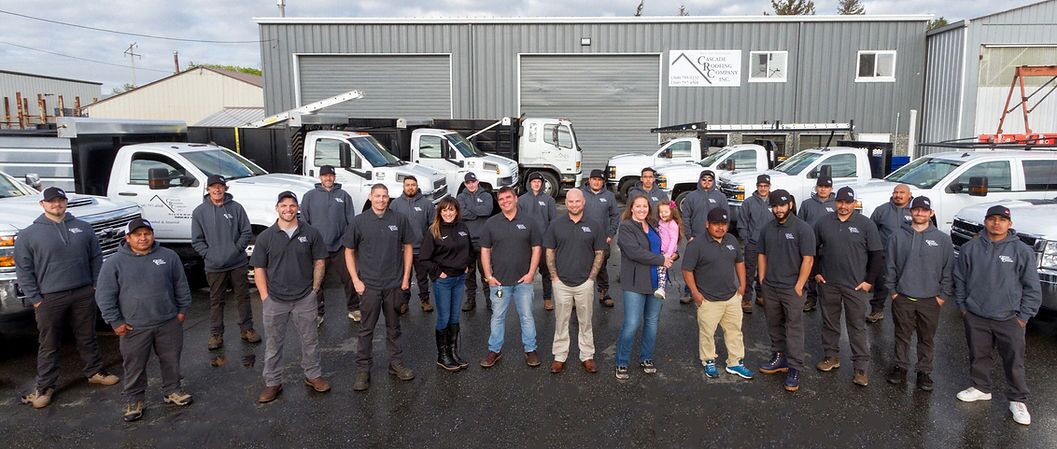 30 YEARS IN BUSINESS
We've been serving Northwest Washington State since May of 1993 providing residential roofing and repair as well as commercial roof installation, repair and metal siding.

BBB Award
Northwest Composition Roofing Champions for our work on the Burlington Fire District 4 Fire Station
350 E Sharon Ave, Burlington, WA 98233

PABCO PREFERRED CONTRACTOR
Our roofing supplier Pabco is very selective in who they certify as a "Preferred Contractor". We are honored to hold this distinction as a premier roofing company.

CERTIFIED GAF INSTALLER
We have undergone extensive training and are certified Master Roofing Contractors for GAF Roofing Products. You can trust in our expertise to get a professionally installed roof with the best System Plus 50 year
non-prorated warranty available.

FINANCING AVAILABLE
Every roofing estimate comes with an option to apply for financing thru Acorn Finance, without affecting your credit score. With instant approval you can know if you qualify before signing a contract with us.

SHOW AND SELL MOBILE
We support the mobile app Show & Sell for taking a photo of your home and being able to see the different roofing options directly on your roof! It gives you a great visual prior to committing to a selected material and/or color for your roof.

Patrick Mulcahey
2022-11-29
Our relationship with Cascade Roofing goes back some years now, and I have always appreciated their friendliness, their work, and their customer-first attitude. Good, honest, hard-working people who've always been there when we needed them.

The crew was very efficient and professional. They did a very complete job in all aspects of the installation to clean up. I will use them again.

I could not say enough great things about this company. While doing a roof replacement, I had two roof leaks on other properties and this company has quickly ran out and repaired/short term fixed the roof that same day. Thank you Cascade Roofing for all your hard work.

My experience with this company could not have been better. From the initial consultation with Jacob, later with Chris and the crew boss, Emilio, I felt supported from the beginning to the end. Thank you to them for making this experience smooth and easy! I would totally recommend them for anyone looking for quality work.

It looks so nice! They came earlier than expected and on a Sunday. They cleaned everything up and even took a magnet over the driveway and yard to be sure no nails were left. Excellent work!

Samantha Nieshe
2022-09-13
This is the place to call if you need anything roof related. From start to finish it was a great experience. We would highly recommend them.

Cascade Roofing recently installed metal roofing on two of our out buildings. VERY PLEASED, HIGHLY RECOMMEND!! Worked in construction for 50 years, you can always tell the professionals, they work as a group and get the job done without drama!! Very humbling for my wife and I to be treated so special!! Thanks again CASCADE ROOFING!!

Cascade Roofing replaced our roof last month and were a pleasure to work with. Not only were they the competitive bid, but because of the impending weather, they brought an extra crew out and finished it in two days. I highly recommend them.